3437 East Sauk Trail, Chicago Heights, IL 60411 • Greenhouse Phone: 708 758 1244 • Office Phone: 708 758 3838


Farmers Markets
We are at many markets throughout the city of Chicago and Chicagoland area. Check out the list below to see which markets you can find us at this summer and fall!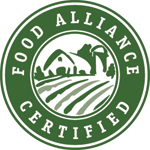 Herbs: Basil, Rosemary, Marjoram, Oregano, Tarragon, Sage, Catnip, Thyme, Chives, Garlic Chives, Spearmint, Peppermint, Mint, Lemon Grass, Curly Parsley, Flat Parsley, Dill, Cilantro, Fennel, Arugala, Lemon Balm, Lavender, Turnip Greens, Mustard Greens, Collard Greens, Spinach, Onion Sets, and Kohlrabi.

Vegetables: Eggplant, Cucumbers, Zucchini, Tomatoes, Corn, Peppers and Winter Squash.
---
Farmers Market Schedule
Tuesday
Federal Plaza
(Dearborn & Adams)-May 16 through October 31
Museum of Contemporary Art - open June 6 through October 31
Wednesday
Chicago's Green City Market
, 2732 N Clark St #302, Chicago, IL 60614 - open May 10 through October 25
Thursday
Daley Plaza
(Dearborn & Randolph)-May 11 through October 26
Hyde Park
(52nd Place & Harper, Chicago, IL 60615)
Saturday
Division St.
(Division & Clark)
Chicago's Green City Market
, 2732 N Clark St #302, Chicago, IL 60614 - open May 6 through October 28
Indoor Green City Market
, Peggy Notebaert Nature Museum 2430 N. Cannon Dr. in Lincoln Park
Evanston
(Oak & University Pl.) - open May 6 through November 4